Dubai- The Cruise Ship Capital of UAE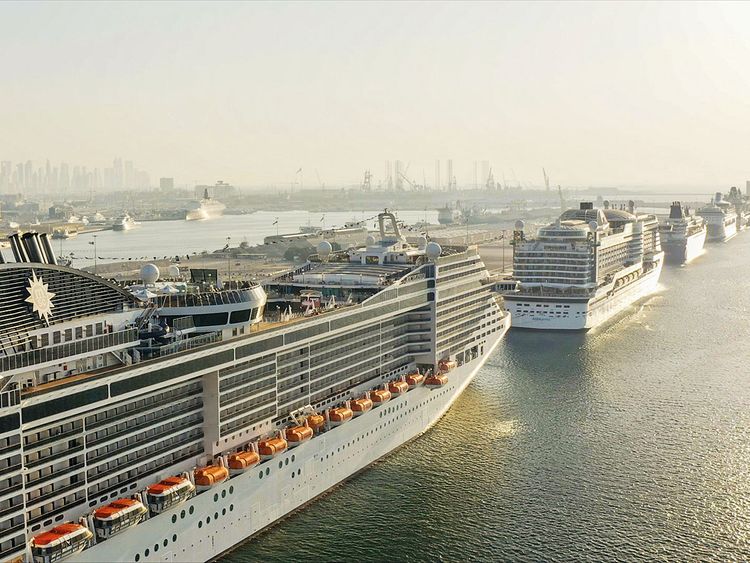 Posted On
Posted By Portrashid Team
Holidaying in Dubai and The Advent of Cruise Ships
The recent development of Port Mina Rashid in Dubai has been an incredibly positive step for tourist activities in the city. The proximity of Dubai to Sharjah and Abu Dhabi makes it the ideal capital for cruise activities. People visiting Dubai for pleasure will never find it a challenging task to reach Abu Dhabi or Sharjah for professional requirements. So, the advent of Dubai as a cruise ship destination has brought about a win-win situation for all the concerned parties.
Not just business
In the times of yore, Dubai was the ideal destination for people on business activities. Recent times have witnessed a gradual but significant increase in families visiting Dubai for vacations. The connection between families and cruise ships is beyond doubt. It has to be accepted that the rise in the number of families going to Dubai for vacations has contributed to the immense popularity of cruise ships in recent times.
UAE's Arrival in Global Businesses
Many MNCs have their business offices in Dubai. However, they weren't keen on accepting the viability of Dubai as a prominent center of their activities. Yes, offices in Dubai wasn't a big deal but giving it paramount significance was always doubtful. Recent times have shown a marked difference in this regard. Corporations understand that treating Dubai at par with New York, London, or Paris will give them numerous advantages. This paradigm shift has also helped in bolstering cruise ship tourism in Dubai.
Invest and increase revenues
The contribution of government bodies in enhancing quality and traffic of cruise ships in Dubai can't be underestimated. The outlook towards Dubai has been mostly positive, but the lack of investment created problems. However, this significant issue has been rectified. Department of Tourism has collaborated with administrators of Port Mina Rashid to gain mutual benefits.